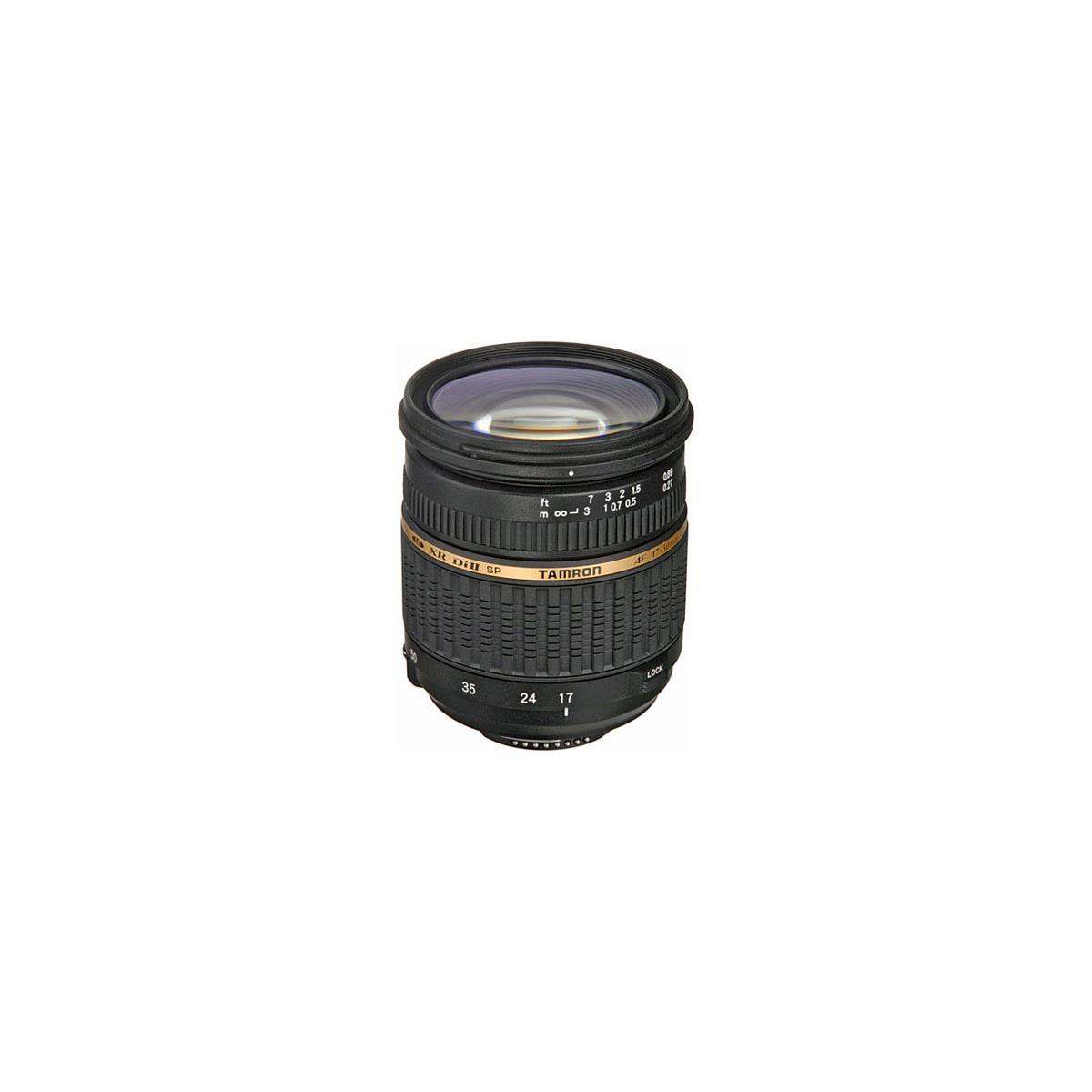 GOT ONE TO SELL?
We buy used gear at top market value!
Di II: Lenses are designed for exclusive use on digital cameras with smaller-size imagers and inherit all of the benefits of our Di products. These lenses are not designed for 35mm film cameras and digital cameras with image sensors larger than 24mm x 16mm.
The SP AF17-50mm F/2.8 is a lightweight, compact, fast standard zoom lens designed exclusively for digital SLR cameras, expanding the product concept of the popular SP AF28-75mm F/2.8 zoom lens.
In addition, portrait shots are made beautiful with the natural out-of-focus effect characteristic provided by the fast F/2.8 aperture. Additionally, a broader photographic expression through the use of faster shutter speeds as a result of the maximum aperture offers enhanced photographic pleasure. The lens boasts one of the best close-up shooting performances in the class of fast standard zoom lenses designed exclusively for digital cameras and featuring an F/2.8 maximum aperture throughout the entire zoom range, to ensure stress-free photographic shots at all focal lengths and distances.
Specifications:
Model
A016
Lens Construction (Groups/Elements)
13/16
Angle of View
78°45'-31°11' (APS-C size equiv alent)
Type of Zooming
Rotation
Diaphragm Blade Number
7 (Circular apertures)
Minimum Aperture
F/32
Minimum Focus
10.6in.(0.27m)
Macro Mag. Ratio
1:4.5 (at f=50mm MFD 0.27m)
Filter Diameter
ø67
Weight
398g (14oz)
Diameter x Length
ø2.9 x 3.2in.
(ø74.0 x 81.7mm)
Accessory
Flower-shaped Lens hood
Mount
Canon AF, Konica Minolta AF-D, Nikon AF-D
Reviews